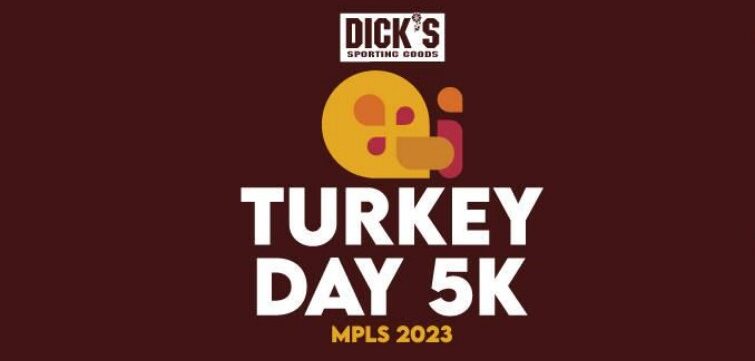 Twin Cities In Motion Dick's Sporting Goods Turkey Day 5K To Benefit Open Arms
Open Arms of Minnesota is proud to be the official charity beneficiary of this year's Dick's Sporting Goods Turkey Day 5K, brought to you by Twin Cities In Motion!  The race will take place on Thursday, Nov. 23 (Thanksgiving Day) at 8 a.m., taking off from 4th Street S and Hennepin Ave in Minneapolis.
Stride with friends and family on the county's biggest running day of the year and support Open Arms at the same time!  The 5K distance on the beautiful downtown course is perfect for all ages and paces – joggers, walkers and strollers are welcome!
For more information, including registration information, please follow the link below.  Trot on turkeys!