For over 35 years, Open Arms of Minnesota has been delivering hope to critically ill Minnesotans and their families in need.
total meals delivered over 35 years
meals were delivered to clients in FY2022-23
total volunteers in FY2022-23
clients, caregivers, and dependents were served in FY2022-23
volunteer hours in FY2022-23

Delivering hope for over 35 years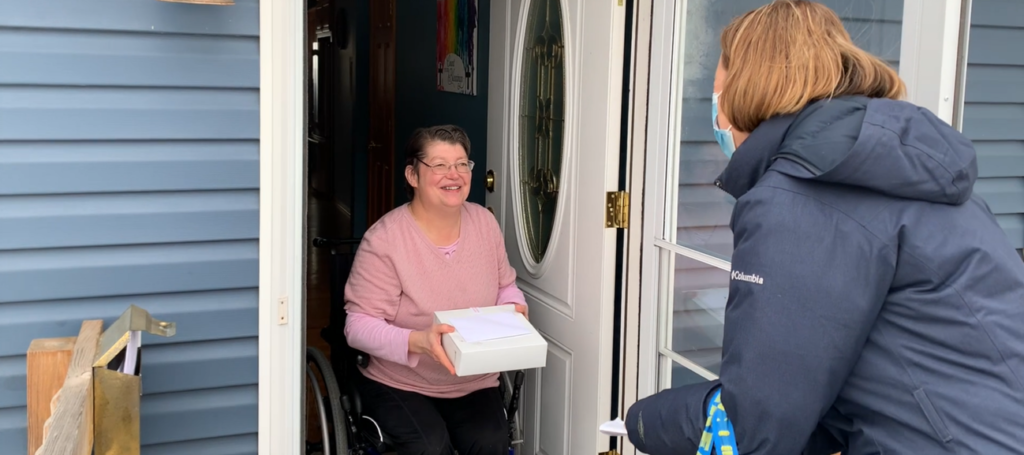 I've never eaten food like this in my entire life! I've never tried so many different things or eaten so many wonderful organic vegetables. I have a lot of nausea and fatigue, and it really does make me feel better. As a woman who's cooked most of her life, I know there's love in there, in addition to good nutrition!
As a dietitian, I know the impact nutrition has on health, and I am grateful Open Arms is able to serve so many people in the Twin Cities. Thanks for the work you do!
With service and compassion, Open Arms brings nourishment and dignity to my life. I cannot say thank you enough!
For me, heading to Open Arms to volunteer was a welcome relief from the negative things going on — I felt good about being able to do something positive for those really hurting and needing comfort. Thank you for providing the opportunity to do that.
Thank you for all your amazing work. I feel lucky to still be with Open Arms. It's definitely had a positive impact on my well-being.

At Open Arms, we believe everyone deserves access to fresh and nutritious food, and local gardens can help improve that access. By using organic and sustainable agriculture practices, we are actively protecting our soil, reducing storm run-off, and adding air filtering plants into our ecosystem.
pounds of vegetables and herbs harvested