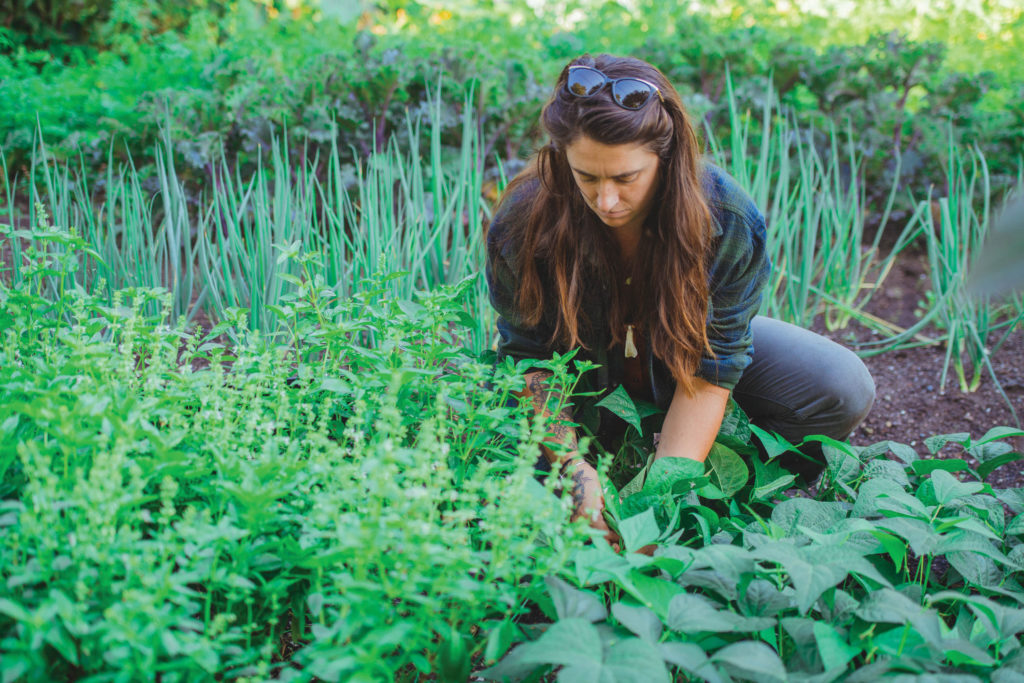 Nourishing our clients with fresh veggies grown with love.
Open Arms grows vegetables and herbs for our kitchen and Community Supported Agriculture (CSA) program at multiple urban farm sites in the Twin Cities.
By turning vacant lots into vibrant gardens, we are transforming underutilized urban spaces into healthy food to nourish the community. Open Farms engages volunteers and the community in agricultural issues while providing the best nourishment possible to our clients living with life-threatening illnesses.
We use organic methods and permaculture principles in the gardens to work with nature, rather than against it. We also use a variety of different growing techniques to maximize efficiency and space as well as companion planting, crop rotations, cover cropping and green manure as ways to increase productivity, build healthy soil and reduce pest problems. The gardens produce kale, herbs, tomatoes, beans, basil, carrots, onions and many other flavorful and nutritious crops.

Join us as a volunteer at Open Farms! No matter your experience level, we would love your help growing delicious organic produce to nourish our neighbors. Face masks for those who are vaccinated are optional. Contact Open Farms Manager Kelly Wilson with any questions about farm volunteering or head right to the VolunteerHub to sign up for an Open Farms shift.
*Our Afton Farm can be tough to find the first time. Follow the directions below to navigate your way there. We look forward to seeing you!
Turn-by-Turn Directions from I-94 E
Take exit 253 for MN-95 S/County Rd 15/Manning Ave
Turn right onto MN-95 S/Manning Ave S
Turn left onto 15th St S
Turn right onto Oakgreen Ave
Continue down the road a bit, you will see the farm on your left-hand side.

For a virtual tour of one of our farm sites with Open Farms Manager Kelly Wilson, watch below: