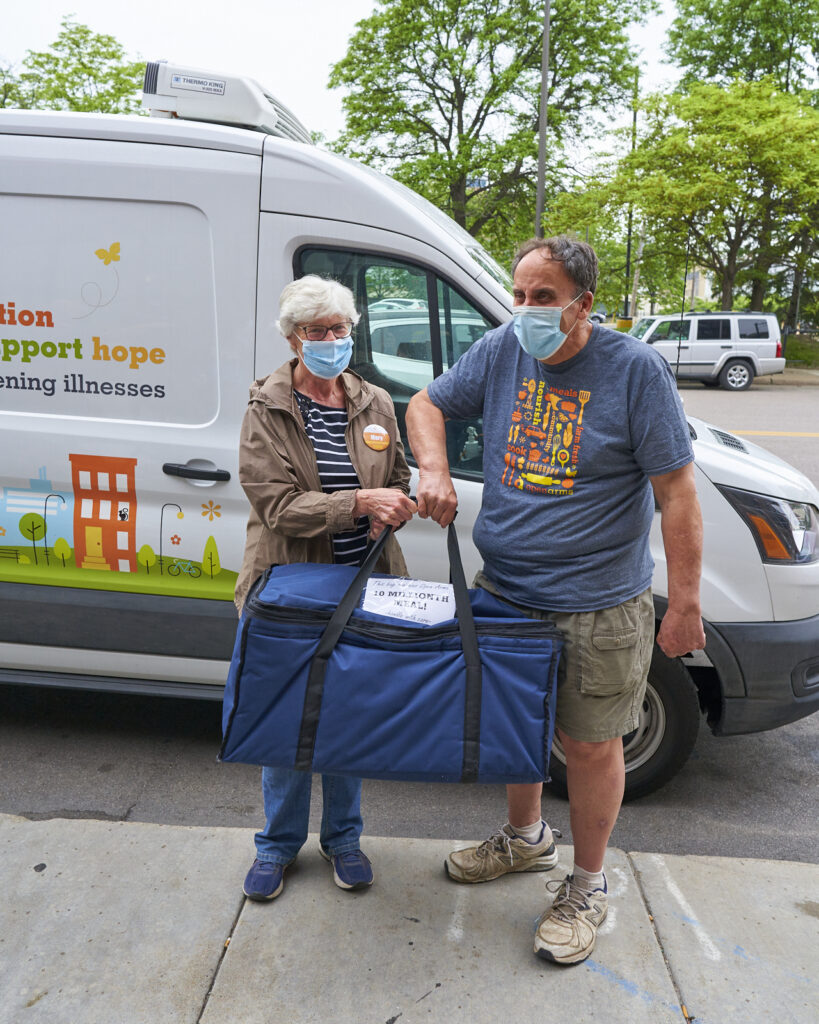 Volunteers are the heart and soul of Open Arms.
From preparing medically tailored meals in our state-of-the-art kitchen to delivering our nourishing food to our critically ill clients, every aspect of our operations is made possible because of the incredible dedication of our volunteers.
Join us in making a profound difference for our neighbors living with life-threatening illnesses. Whether you're part of an organization or an individual wanting to make a difference, we have a wide variety of opportunities and will work with you to find the perfect fit for your skills, interests, and availability.
Find more information below or get in touch with us about volunteering through email or by calling 612-872-1152.
We were founded by a volunteer, operated for many years exclusively with volunteers, and today, volunteers continue to be the heart and soul of Open Arms. Many nonprofits use volunteers in their operations. Open Arms is powered by them.​