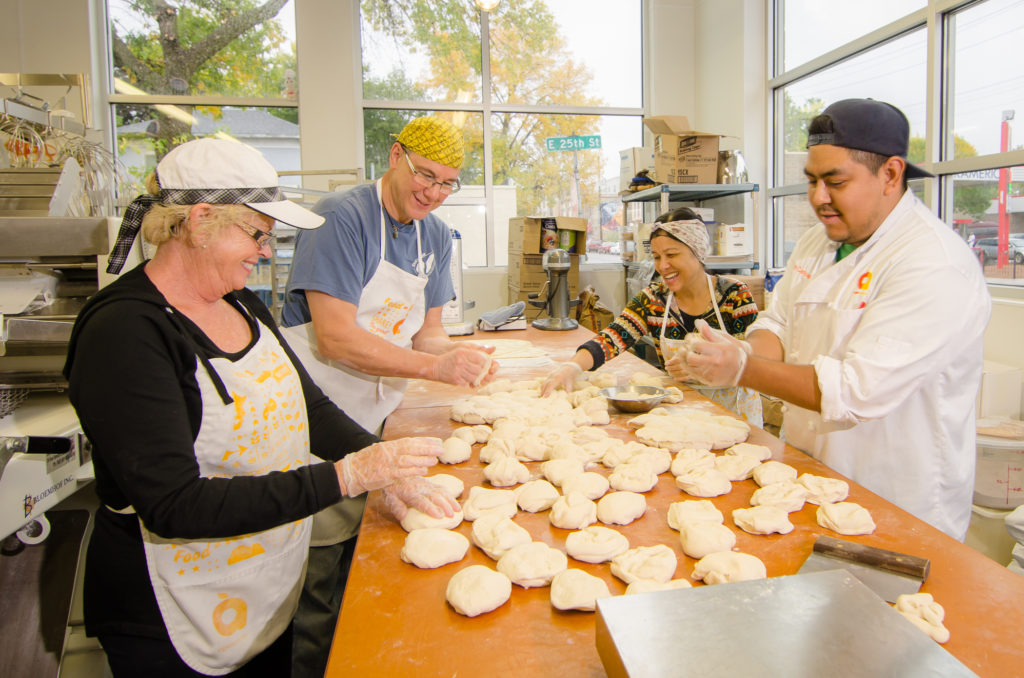 Volunteers are the heart and soul of Open Arms. From preparing medically tailored meals in our state-of-the-art kitchen to delivering our nourishing food to our critically ill clients, every aspect of our operations is made possible because of the incredible dedication of our volunteers.
Join us in making a profound difference for our neighbors living with life-threatening illnesses. Open Arms aims to have fun, flexible group opportunities in the kitchen, on delivery, and at the farm, as well as special opportunities for events and projects.
Find more information below, and email us to schedule a shift for your group today!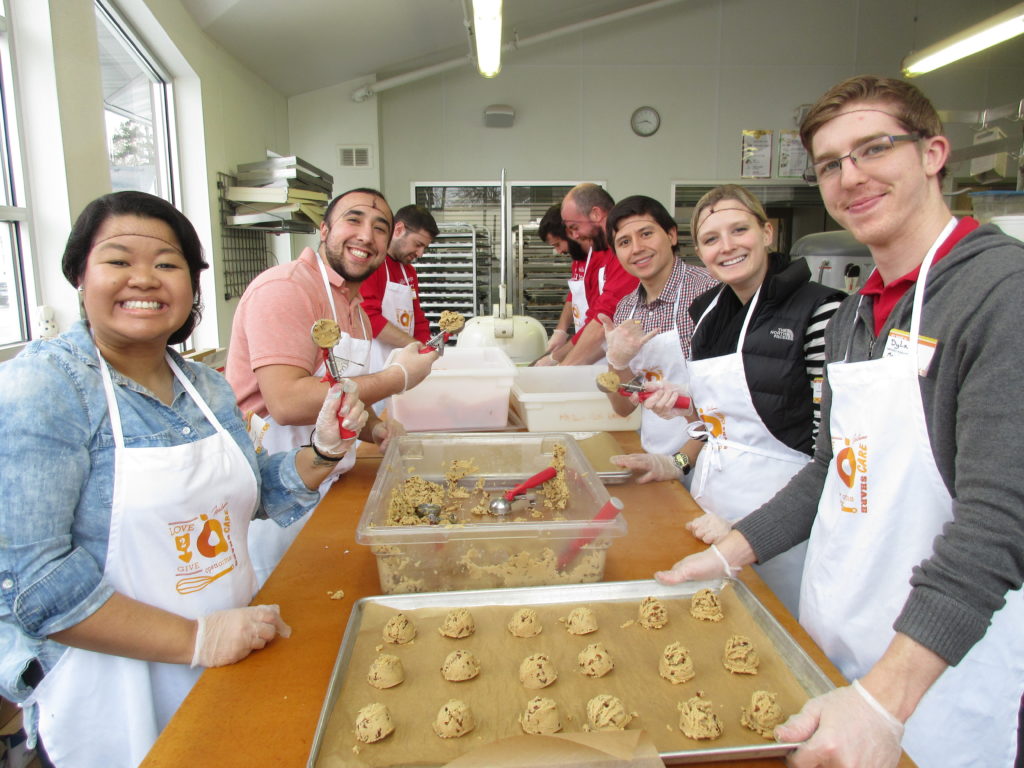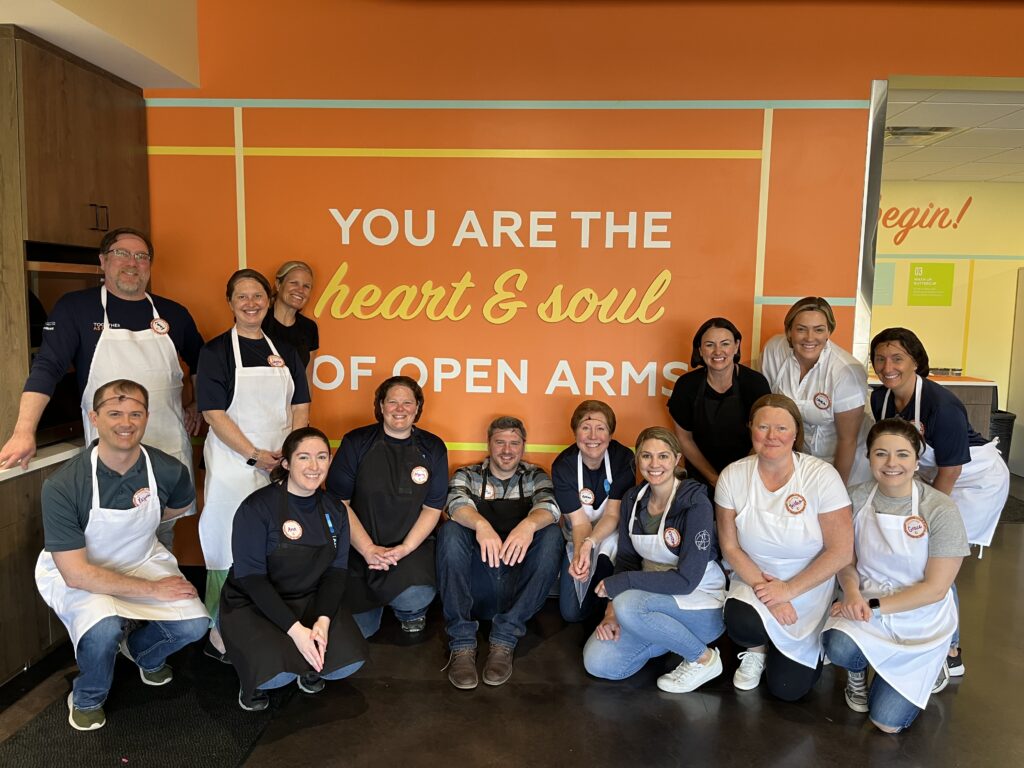 Prepare, portion, and package food in our kitchen — no culinary skills necessary! If you're looking for a meaningful way to connect with your team, consider gathering your colleagues in our kitchen to make a tangible impact on your community.
Minneapolis Kitchen
2500 Bloomington Ave, Minneapolis, 55404
• Mondays: 2 – 4:30 p.m.
• Tuesdays: 2 – 4:30 p.m.
• Thursdays: 2 – 4:30 p.m.
• Fridays: 2 – 4:30 p.m.
St Paul Kitchen
380 E Lafayette Frontage Rd, St Paul, MN 55107
• Tuesdays: 2 – 4:30 p.m.
• Thursdays: 2 – 4:30 p.m.
• Fridays: 2 – 4:30 p.m.
• Saturdays: 11:30 a.m. – 2 p.m.
Note: Ages 16 and older can volunteer in the kitchen without an accompanying adult, 8-15 years of age with an adult at a 2:1 ratio.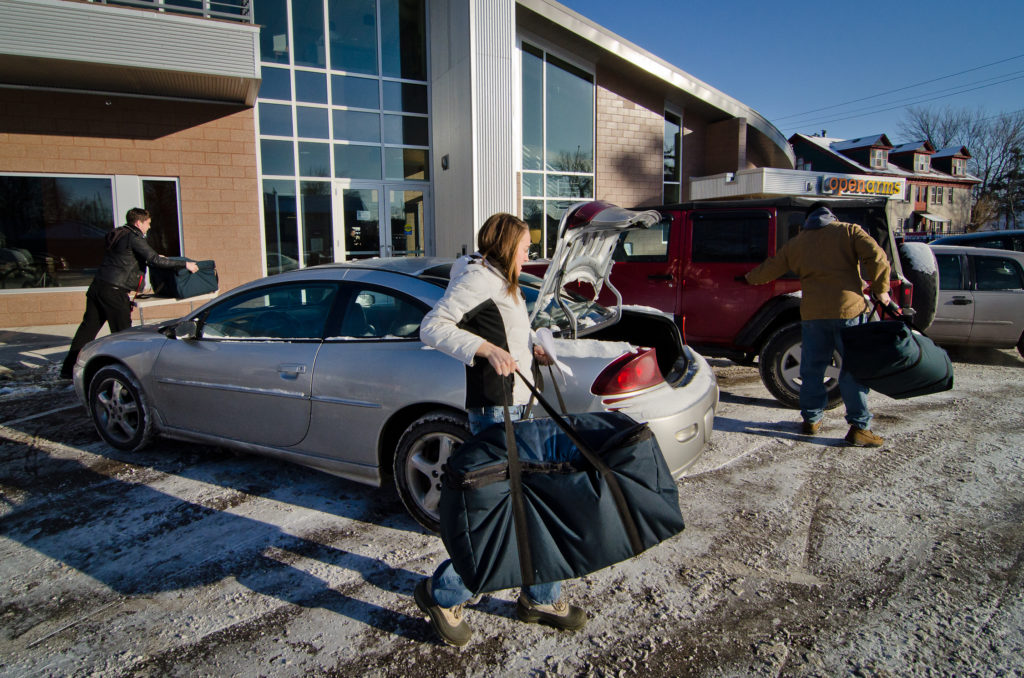 Gather a group of up to 10 volunteers, and see the impact of our work firsthand by delivering meals directly to our clients! We are doing delivery drive-up during this time, so we load your car when you arrive, and we will go over our Drop, Wait & Wave practices when you come in.
Monday–Friday: 10:30 am–1:00 pm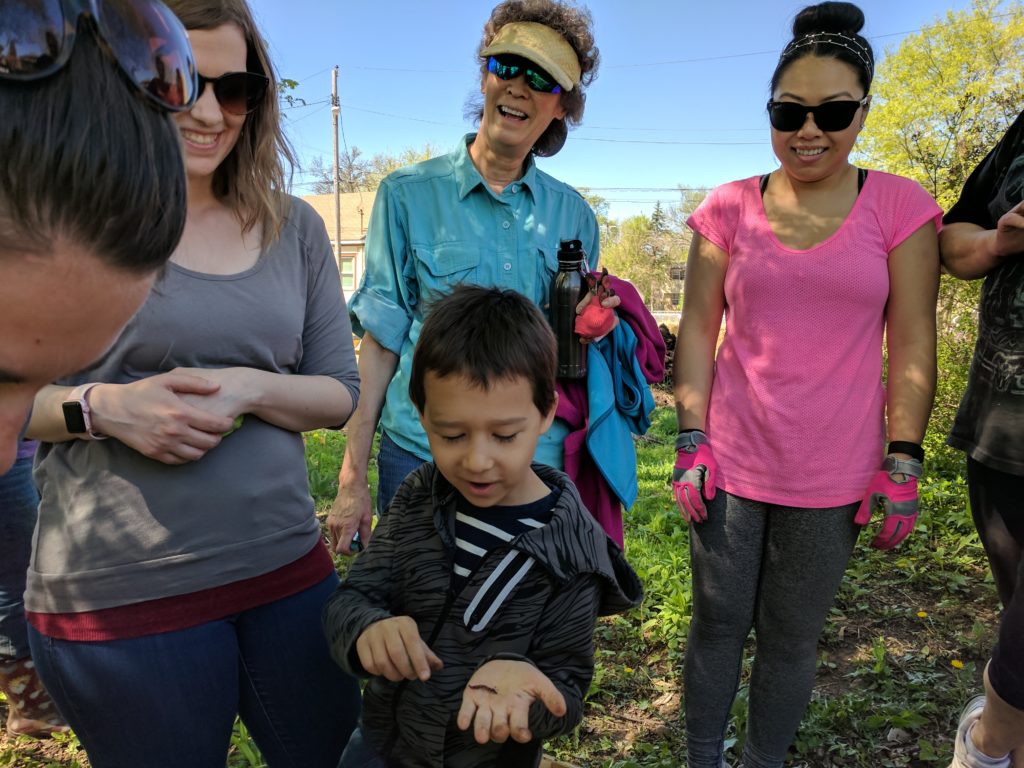 From April to November, help us plant, prune, weed, and harvest at Open Farms, our multiple gardens throughout Minneapolis and St. Paul. Youth as young as 6 are welcome when accompanied by an adult.
Tuesdays: 9 a.m. – 11 p.m., 1 – 3 p.m., and 5 – 7 p.m.
Fridays: 9 a.m. – 11 a.m, and 1 – 3 p.m.
Saturdays: 9 a.m. – 11 a.m., and 10 a.m. – 12 p.m.

Reserving a volunteer spot for your group at Open Arms is easy! Follow the simple steps below to get started (if your group is looking for something besides a kitchen shift, you can skip to step 2 and email us directly). We typically book groups 4–6 weeks in advance, so please provide as much notice as possible when inquiring about your desired date. We cannot wait to work with your group!
A friendly note: Our Volunteer Engagement staff want to give you their undivided attention when you are here to volunteer, which means their response to your initial inquiry will be returned as soon as possible. Thank you for your patience!