Medically Tailored Meals
Our registered dietitians guide our trained chefs in developing delicious, made-from-scratch meals tailored to specific illnesses.
Convenient Home Deliveries
With the help of our volunteer drivers, we deliver a week's worth of meals at a time, allowing clients to focus on healing and spending more time with loved ones.
Nutrition
Support
Our Nutrition Team is always available for our clients. They provide each client a nutritional assessment and offer free nutrition counseling & education services.​
HEALTHY
Ingredients
We use fresh, local, and organic ingredients whenever possible—most of it prepared in-house and some of it grown ourselves at one of our five
Open Farms
locations.
Care for
Clients & FAmiLy
Meals are delivered not only to our clients, but also to dependents and caregivers. Income is not a qualifier for our services, and we operate on models of abundance, community, & social responsibility.
A Community of Kindness & Love
Everything we do relies on our incredible community of supporters and volunteers, who ensure that our meals are always prepared and delivered with love.
What you all do is so important. There are many people we know who have benefited from your services, should have, or could have had they lived in the Twin Cities — it could happen to any of us. Thank you for what you and all of the volunteers do.
Thank you to the many generous donors, countless volunteers, and staff for providing me with the one bright spot in my week. You all have made such a difference in my life, and I can't thank you enough.
As a dietitian, I know the impact nutrition has on health, and I am grateful Open Arms is able to serve so many people in the Twin Cities. Thanks for the work you do!
My form of cancer gets me tired all the time and short of breath. If I had to cook, I would probably skip many meals, doing myself and my body no good... I could not live with this cancer without your help.
The delivery driver just left about 15 minutes ago. You may not hear it too much in my voice, but you brought tears to my eyes. You did it last week too. God bless you, thank you and just continue what you're doing.
I have ALS and the meals delivered weekly despite the virus pandemic is awesome. I live alone and have escaped the virus so far. But that's because of the food delivery from Open Arms. It's the thoughtfulness of supporters, staff, and volunteers that makes my world bright.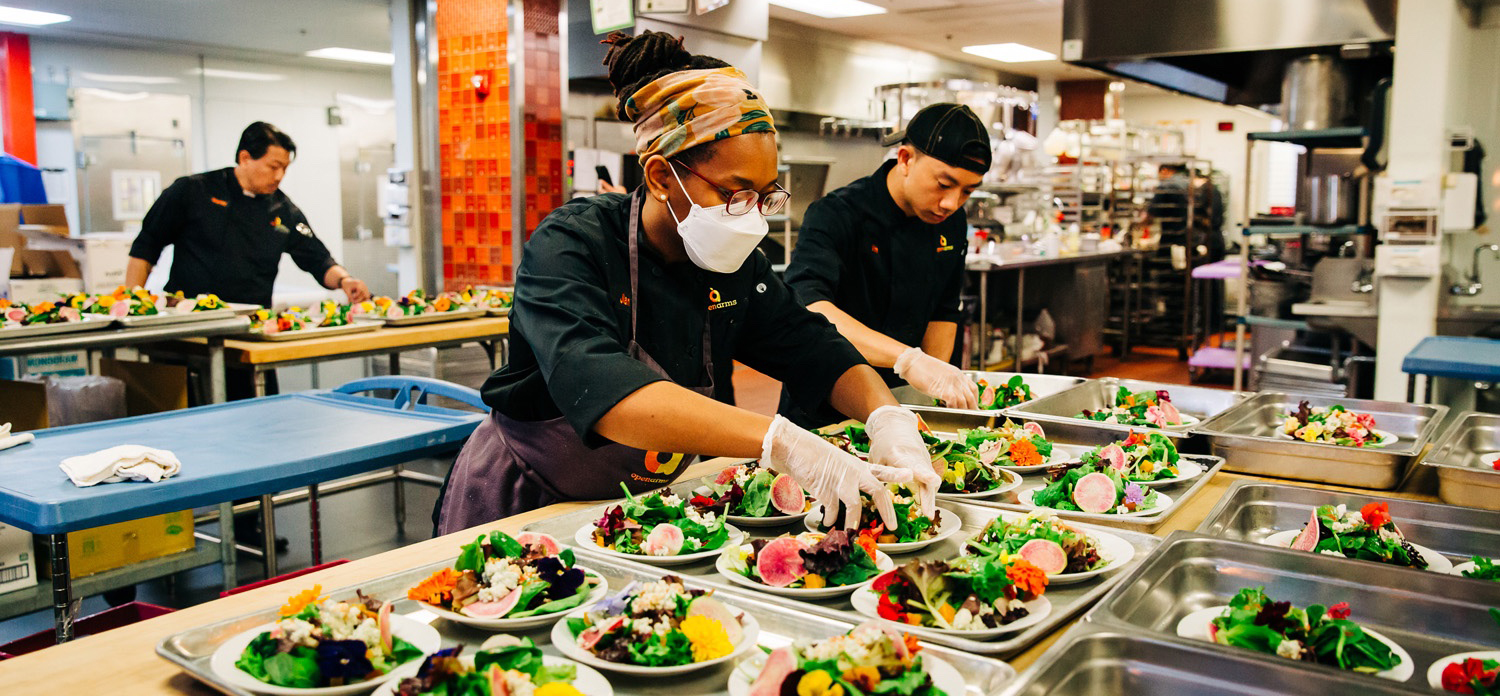 FY 2022-23 By The Numbers