COVID-19 UPDATE (11/21/2020)
In light of the many conversations everyone is having around rising COVID rates in Minnesota, we wanted to update you on what Open Arms is doing. As you may know, Open Arms of Minnesota is considered an essential service, providing medically tailored meals for individuals and their families experiencing life-threatening illnesses. At this time, we will continue to strictly adhere to local, state and CDC guidelines, ensuring we are not only continuing critical services to our clients but just as importantly – keeping our staff and volunteers safe and healthy. Our operations and services to clients are dependent on the generosity and involvement of our volunteers, and we will work to ensure the safety of everyone who comes into our building or engages with our services. Read our full COVID-19 update here.
---
Join Our Talkin' Turkey Livestream Event!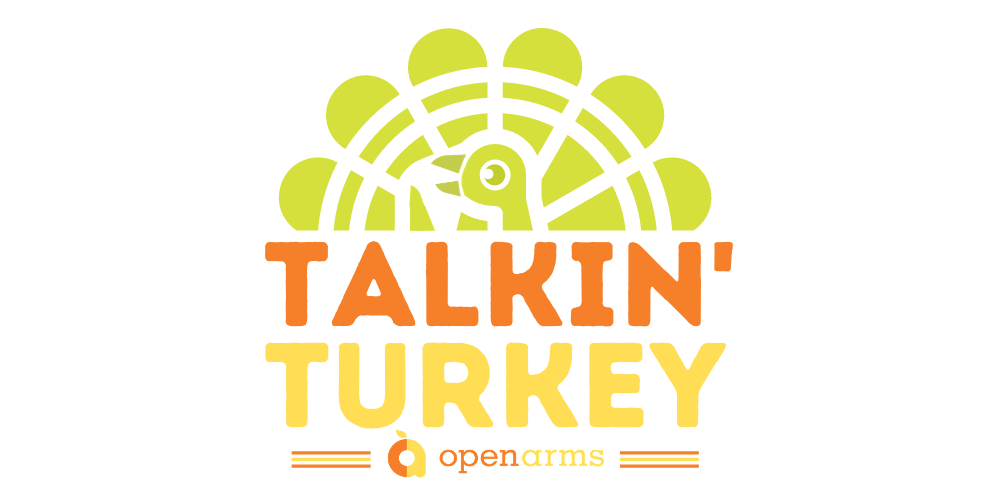 On Give to the Max Day, Thursday, November 19, at 7:00 pm, join Stephanie March from Mpls.St.Paul Magazine for a free livestream event called Talkin' Turkey! She'll be chatting with award-winning chefs from around the Twin Cities, including Gavin Kaysen (Spoon and Stable, Demi), Ann Kim (Pizzeria Lola), Justin Sutherland (Handsome Hog), Jamie Malone (Grand Cafe), and Anne Andrus (Honey + Rye Bakehouse) about their beloved Thanksgiving traditions. Learn more and RSVP for the event here!
---
Support Open Arms' 2020 Turkey Drive!
Each year, as part of YESvember, Open Arms of Minnesota celebrates Thanksgiving by providing a wholesome turkey meal to each client and their family. To ensure that they have a homemade feast to enjoy Thanksgiving Day, we ask that you consider donating to our 2020 Turkey Drive. With a 35% increase in clients since the first case of COVID-19 was reported in Minnesota, Open Arms has more clients than ever. This year, $100,000 is needed to provide all who need these Thanksgiving meals.
While supporting a current fundraising page is fantastic, we also encourage you to start your own Turkey Drive fundraiser to share with your friends and family. You'll even have a chance to win prizes! Read below to learn about how to start a Turkey Drive fundraiser and the sweet prizes you can win along the way.
How to Start A Turkey Drive Fundraiser & Earn Rewards

1. Start a Turkey Drive fundraiser
Starting a fundraiser is fun and easy! Visit turkey.openarmsmn.org to start. You can edit your donation page to personalize your message or even detail unique incentives attached to different support levels if you'd like. More tips here.


2. Share your Turkey Drive page with your network
Sharing your page is of course critical to the success of your fundraiser. Visit our Turkey Toolkit for sample language for email and social media, including general tips and optional graphics!


3. Keep promoting your fundraiser throughout the month
To encourage as many donations as possible, keep promoting your Turkey Drive until its final day, Friday November 27. A great day to re-promote is each Tuesday of the month, as you can earn yourself a gift card if you win the Turkey Tuesday Badge! (Details below)


4. Collect badges and earn rewards!
If you start a fundraiser, you have the chance to unlock six badges throughout the month, each coming with a prize! We will contact you directly about all badges and rewards.

For more info on the rewards and badges, visit our Turkey Drive page!
---
Introducing the COVID-19 Response Program
At Open Arms of Minnesota, there's always room for one more at the table! Since our humble beginnings in 1986 delivering meals in response to the AIDS epidemic, we have sought to expand our services to as many critically-ill neighbors as possible. Today, amid another public health crisis, we are proud to announce that our medically tailored meals will be reaching even more neighbors in need: those in Ramsey County impacted by the COVID-19 pandemic. Read more about the COVID-19 Response Program here and about the eligibility requirements here.
---
Open Arms has new merch!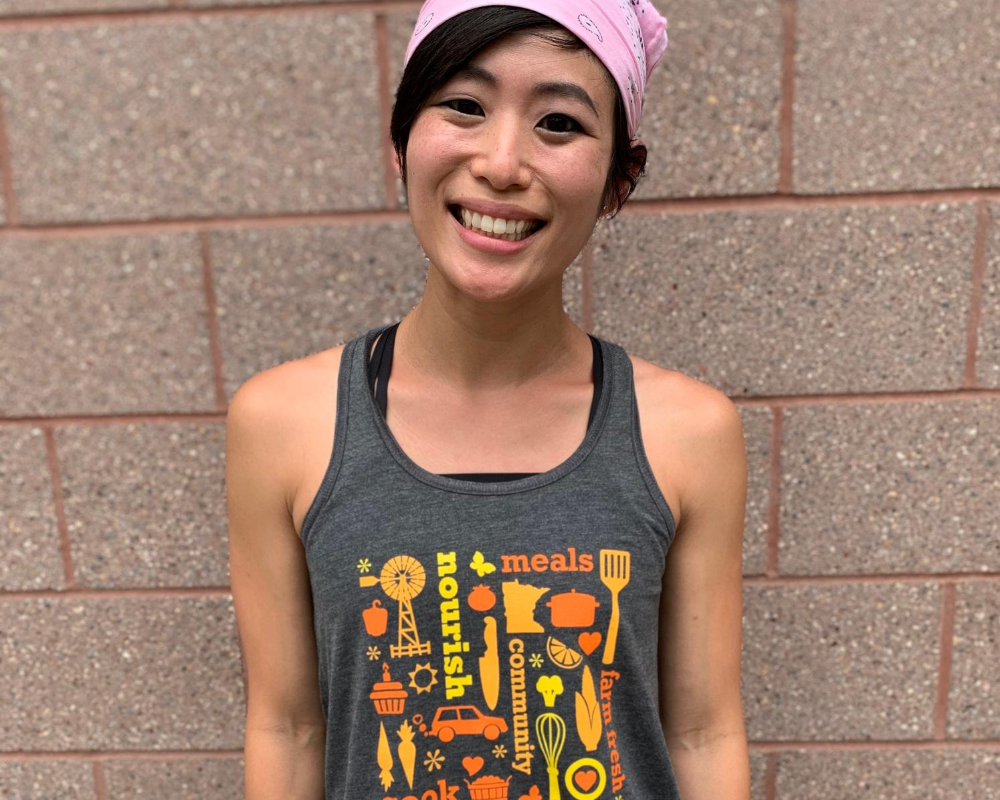 Open Arms has BRAND NEW swag for purchase on our website and in our building! From fresh t-shirts and cute tanks to snazzy hats and cool bandannas, now you can update your wardrobe and support your favorite local nonprofit organization at the same time! Open Arms' 2020 swag can be purchased either in our building or at our online marketplace. Read more here.