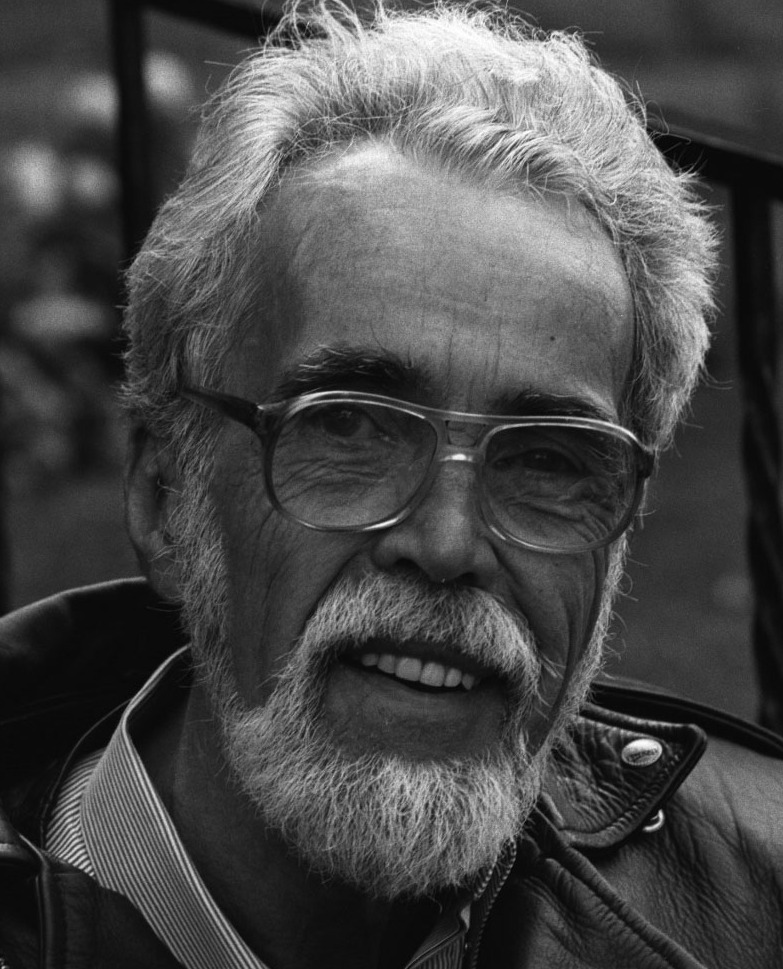 Open Arms began as a single act of kindness in 1986 — Bill Rowe, our founder, cooking food in his apartment and delivering it to a handful of neighbors living with AIDS who had become too sick to cook for themselves. 
Three decades later, our operation has grown into an organization with a state-of-the-art facilities in Minneapolis and St. Paul, which has allowed us to prepare and deliver millions of meals for thousands of clients and their loved ones. We have also since opened our arms wider to include more qualifying illnesses, such as cancer, MS, ALS, ESRD, CHF, COPD, and more.
Take a deeper dive into Open Arms' history by exploring the slideshows and watching the heartwarming 30-minute documentary below.
I'll do this forever. And it's all because of Bill Rowe.

In 1986, The Oprah Winfrey Show made its national debut, gas was just 89¢ a gallon, and the World Wide Web wouldn't be invented for another three years. Most importantly, 1986 was the year when Open Arms served its first meal. Browse through the slideshows below to see all the incredible things we've accomplished together for over three decades.
1986
Bill Rowe delivers meals to five people living with HIV/AIDS in the Twin Cities. He saw a need in his community and, together with the help of friends, he responded to it. The work of Open Arms begins.
1992
Open Arms finds its first official home at First Congregational Church in SE Minneapolis. Around this time, 100,000 total meals had been delivered.
1994
In a year when AIDS has become the leading cause of death in the US for 25 to 44 year olds, Open Arms prepares and delivers meals for 45 people living with HIV/AIDS every day.
1995
Kevin Winge joins Open Arms as Executive Director. Open Arms' daily clientele list expands to 97.
1997
Open Arms purchases, renovates and moves into a new facility at 1414 East Franklin Avenue.
1997
Open Arms hires first paid staff members. Until 1997, all work was done on a volunteer basis.
1998
Open Arms serves 429 clients with the help of 310 volunteers.
2000
After attending the 13th International AIDS conference in Durban, South Africa, Open Arms launches its International Program, which ran for 15 years (it lives on today with partner organization Acacia Global).
2005
Open Arms' board approves the decision to serve people living with other life-threatening illnesses, including breast cancer, MS and ALS.
2006
Open Arms develops a flavor-neutral menu, its first entrée option, and Nausea Care Packs, targeted to better meet the needs of women with breast cancer.
2006
Open Arms' volunteers prepare and deliver their one-millionth meal in June 2006.
2006
Open Arms starts delivering one week's worth of meals at a time rather than daily.
2007
Open Arms announces an $8.1 million capital campaign to build a new facility to better serve its expanding client population.
2010
Open Arms celebrates the opening of its new building at 2500 Bloomington Ave in Minneapolis. The 21,000-square-foot building features a state-of-the-art kitchen and community center.
2010
Open Arms serves just over 300 clients with the help of roughly 2,000 volunteers a year.
2010
Open Arms partners with Meals on Wheels to cook food for its elderly and home-bound clients.
2011
Open Arms begins its Open Farms program to grow its own organic produce and herbs. Open Arms also begins its Summer Meals program for youth in Minneapolis.
2013
Leah Hébert Welles joins Open Arms as Executive Director. Open Arms delivers 2,000 meals each day.
2016
Bill Rowe, Open Arms' founder, passes away in February at 89.
2016
Open Arms celebrates 30th anniversary and reaches a milestone of 5 million total meals delivered.
2017
Open Arms partners with Meals On Wheels to open and manage meal production at a new kitchen called Kitchen of Opportunities.
2018
Open Arms expands its qualifying illnesses to include COPD, CHF and ERSD.
2020
Open Arms delivers its 7-millionth meal. This most recent million took less than two years to reach.
2020
In response to the COVID-19 pandemic, Open Arms partners with local health care providers to serve meals to hundreds of clients impacted by the disease.
2020
Through grants and partnerships, Open Arms starts shipping medically tailored meals to select individuals living in greater Minnesota.
2021
Open Arms continues serving those impacted by COVID-19 and hosts vaccine clinic in its building, helping to vaccinate over 380 clients, caregivers, eligible volunteers, and essential workers.
2021
Open Arms celebrates its 35th birthday with a fun and safe outdoor party. Party-To-Go gift bags were given to those unable to attend.
2022
Open Arms is joined by St. Paul Mayor Melvin Carter for the delivery of its 10 millionth meal in the organization's history.
2023
In a historic moment for the organization, Open Arms expanded across the river to St. Paul with the opening of its second facility on Jan. 3, 2023. The St. Paul Kitchen & Campus allowed Open Arms the ability to expand its capacity, strengthen its community, and serve more people.

Take a deeper dive into our history with this heartwarming 30-minute look at how a community of everyday citizens created an organization that has nourished thousands of neighbors living with life-threatening illnesses.