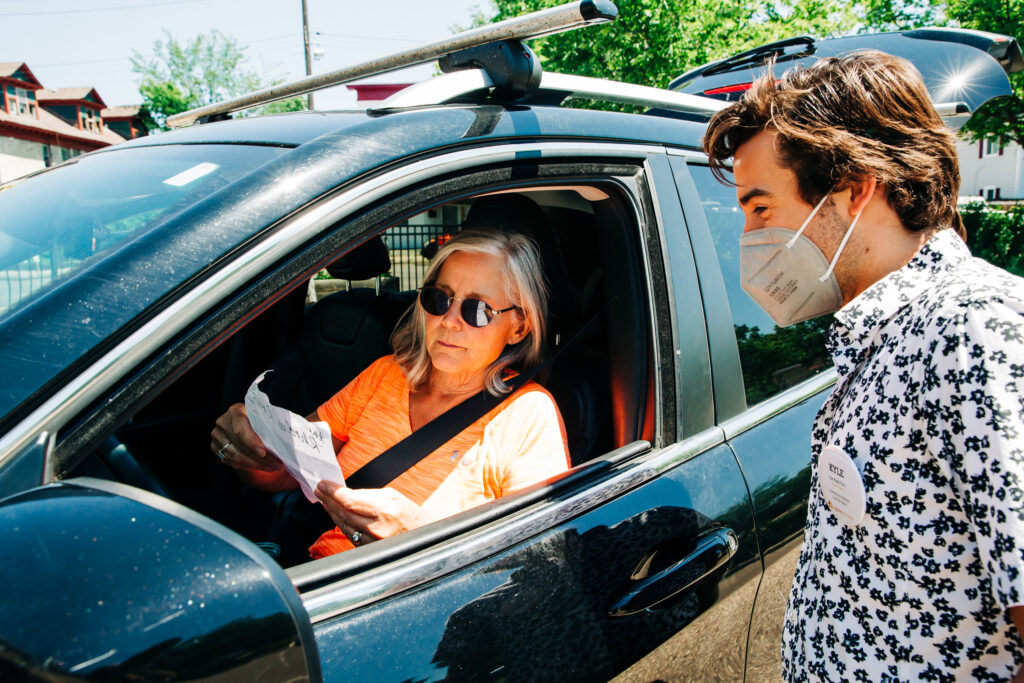 New Open arms st. paul kitchen and campus prompts delivery zone expansion to serve more clients in northeast and east metro
MINNEAPOLIS, MN (September 12, 2023) — Since opening the St. Paul Kitchen and Campus in January of this year, Open Arms of Minnesota has been responding to increasing client demand. Open Arms is now is gearing up to expand its reach again with the announcement of new delivery areas beginning next month. Starting on October 2, Open Arms will deliver medically tailored meals to clients living in Spring Lake Park, Shoreview, North Oaks, White Bear Lake, Hugo, Mahtomedi, Gem Lake, Lake Elmo and Mounds View. For the first time in the organization's history, clients living with significant health crises and critical illnesses within these regions will be eligible to receive Open Arms meals delivered to their doorstep. You can check out a map of our delivery area HERE. 
The construction of the St. Paul Kitchen and Campus has provided Open Arms the capacity to expand its delivery area beyond the 494/694 loop of the Twin Cities, and it looks forward to serving new clients in underserved geographic areas.
To help Open Arms meet the increase in clients served, it will rely on the support of an even broader community of volunteers. Volunteer delivery drivers can sign up for these new delivery routes as early as September 12. For those interested in volunteering, visit www.openarmsmn.org/volunteer or email [email protected] for more information. 
###  
Open Arms of Minnesota is a nonprofit organization that prepares and delivers nourishing meals free of charge to critically ill Minnesotans and their families. By providing food as medicine, Open Arms nourishes its clients and builds community. 
Contact: 
Ethan Armstrong 
[email protected] 
Cell: 320-815-2351