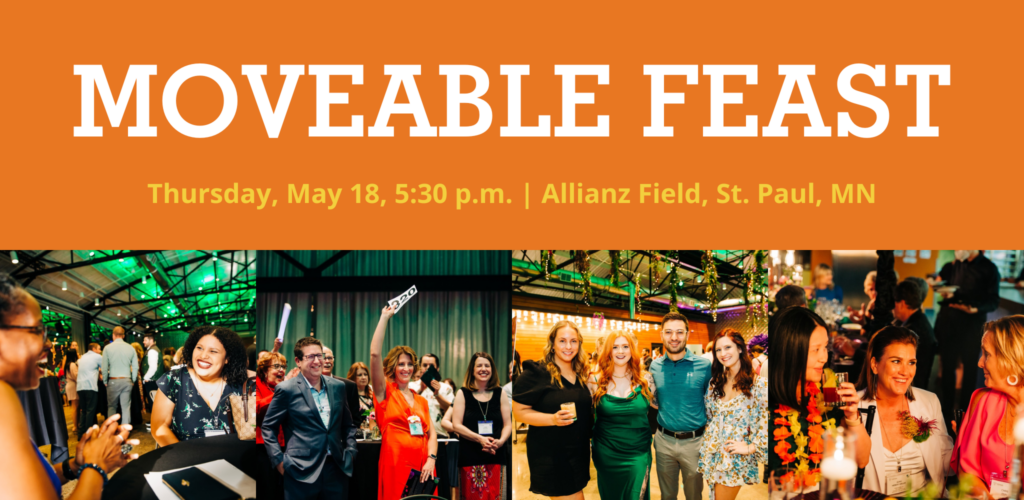 SAVE THE DATE! Moveable Feast 2023 set for May 18 at Allianz Field!!
Open Arms of Minnesota is proud to announce that the 19th Annual Moveable Feast will be held on Thursday, May 18 at 5:30 p.m. at Allianz Field in St. Paul. Our largest and most beloved annual event, Moveable Feast generates funds to provide over 40,000 medically tailored meals for our critically ill clients and their loved ones.
Named for its unique format and fabulous restaurant partners, Moveable Feast is Open Arms' annual fundraising gala! Hundreds of community members and business leaders gather for cocktails, live and silent auctions, and a raffle before limousines whisk them away to one of 40+ restaurant partners in the Twin Cities for a spectacular, multi-course dinner. 
More details, including table and ticket sales, will be coming soon!