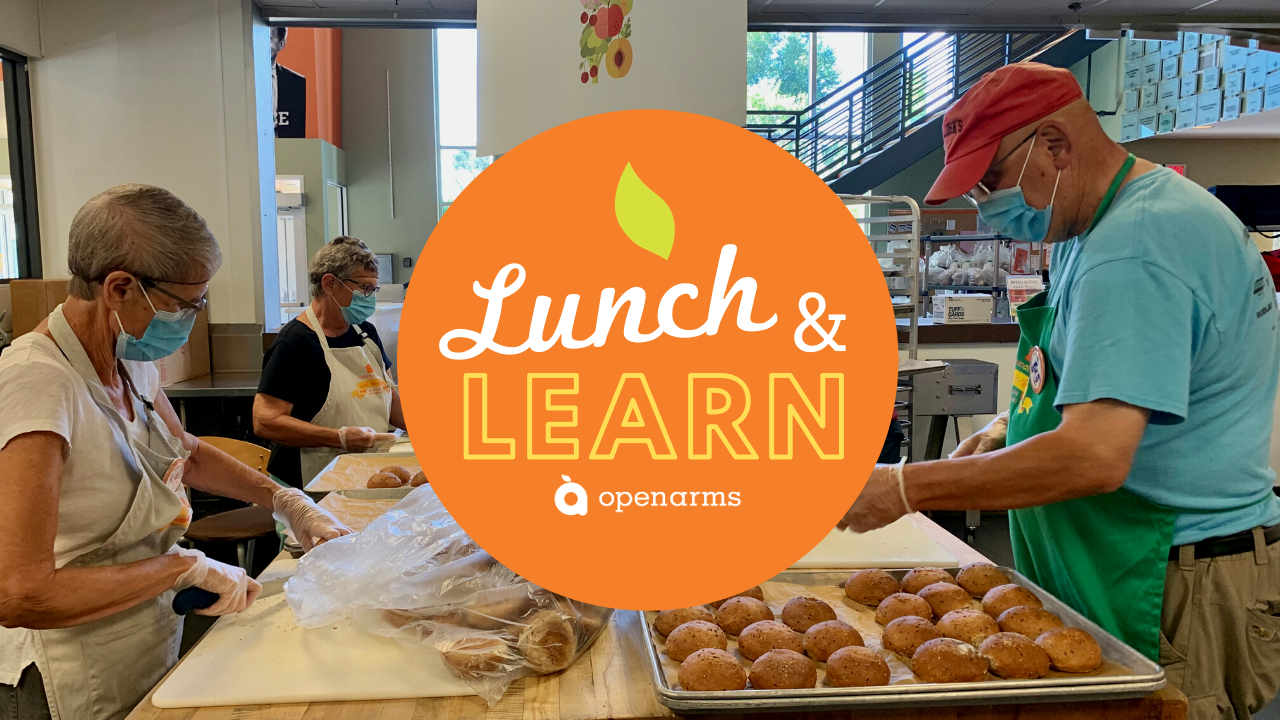 We have heard from so many of you, who are wanting to know how things are going at Open Arms. Well, we can tell you that we're busier than ever, now delivering medically tailored meals to the most clients ever in our 34-year history. 
But do you want a closer peek behind the scenes at Open Arms? You're in luck, because we are thrilled to announce that our Lunch & Learn series returns September 30th! The series, which launched this summer, gives you virtual access to various departments at Open Arms through free, interactive lunchtime sessions held on select Wednesdays.  
All sessions begin at 12 noon central and will stream on Open Arms' YouTube channel.
 
Lunch & Learn is no substitution for being here in person (of course!), but it's a great way to stay connected! Here are our upcoming sessions: 
• Wednesday, September 30: Recipes from the awesome team of Open Arms chefs
• Wednesday, October 14: A Volunteer Engagement Team Game Show! 
• Wednesday, October 28: Head out on a virtual client delivery route with the Logistics Team 
Fill out the form below to register, and to make sure you don't miss our Lunch & Learn streams and other videos, subscribe to our YouTube channel. We can't wait to connect with you!