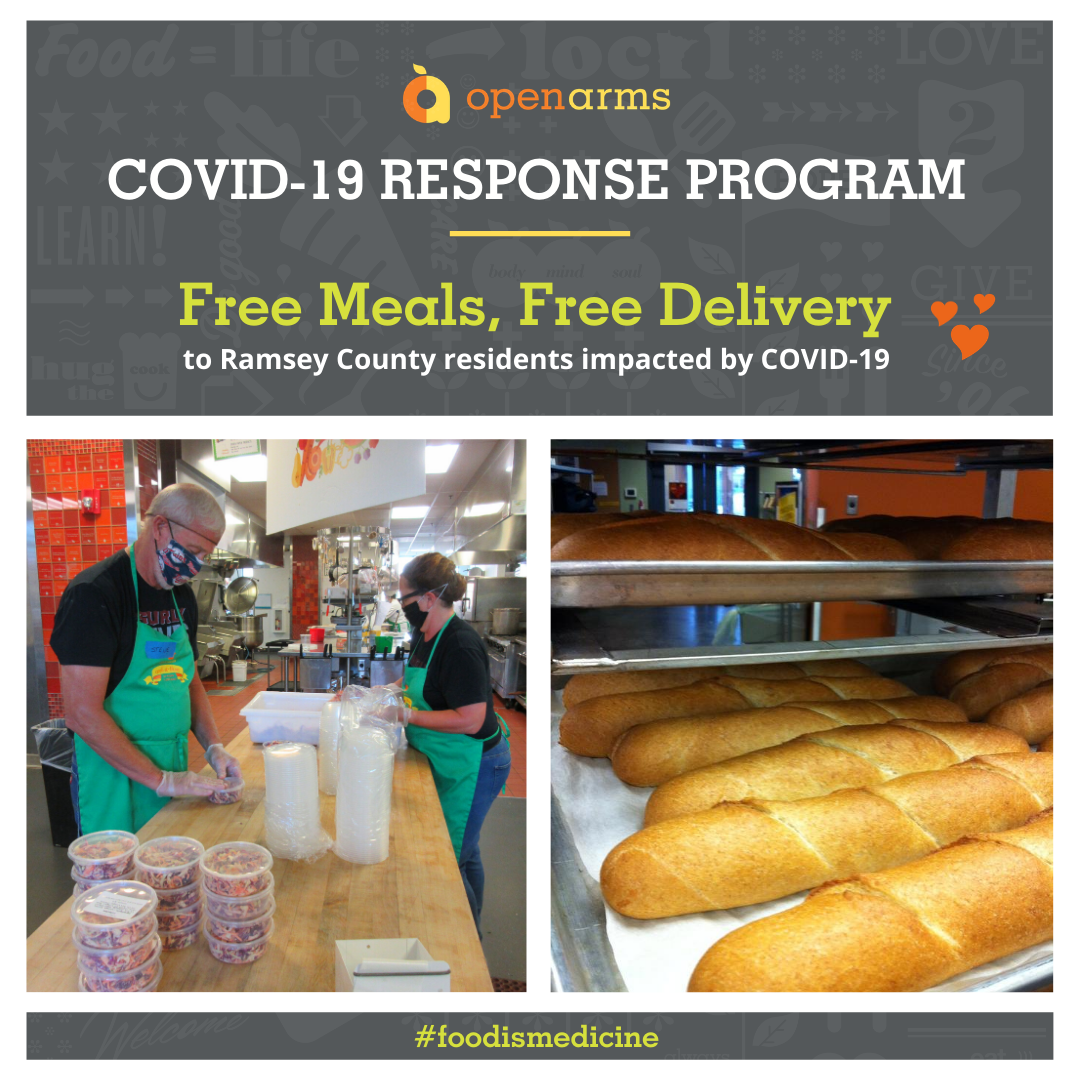 At Open Arms of Minnesota, there's always room for one more at the table! Since our humble beginnings in 1986 delivering meals in response to the AIDS epidemic, we have sought to expand our services to as many critically-ill neighbors as possible. Today, amid another public health crisis, we are proud to announce that our medically tailored meals will be reaching even more neighbors in need: those in Ramsey County impacted by the COVID-19 pandemic. 
Through a partnership with Ramsey County, Open Arms will be delivering meals to residents affected by COVID-19. Qualifying individuals (Ramsey County adults who are quarantined, self-isolating or at high risk for COVID-19 complications and experiencing financial hardship) will receive delicious, healthy meals each week — all prepared and delivered for free. These neighbors can then use their energy and time to focus on their health and deal with the stress and hardships caused by the pandemic. 
The COVID-19 Response Program lasts through the end of this year and is for new clients only. To be clear: only staff from Open Arms will make deliveries to COVID-19 clients, and we will apply rigorous safety standards throughout the whole process to ensure all our clients, volunteers and staff are safe. 
Please help spread the word if you know any Ramsey County friends or family members who might qualify for these services! Providing meals during a public health crisis is in our DNA, and we intend to nourish as many of our neighbors as possible. 
Click here to learn more about the COVID-19 Response Program and its eligibility requirements.