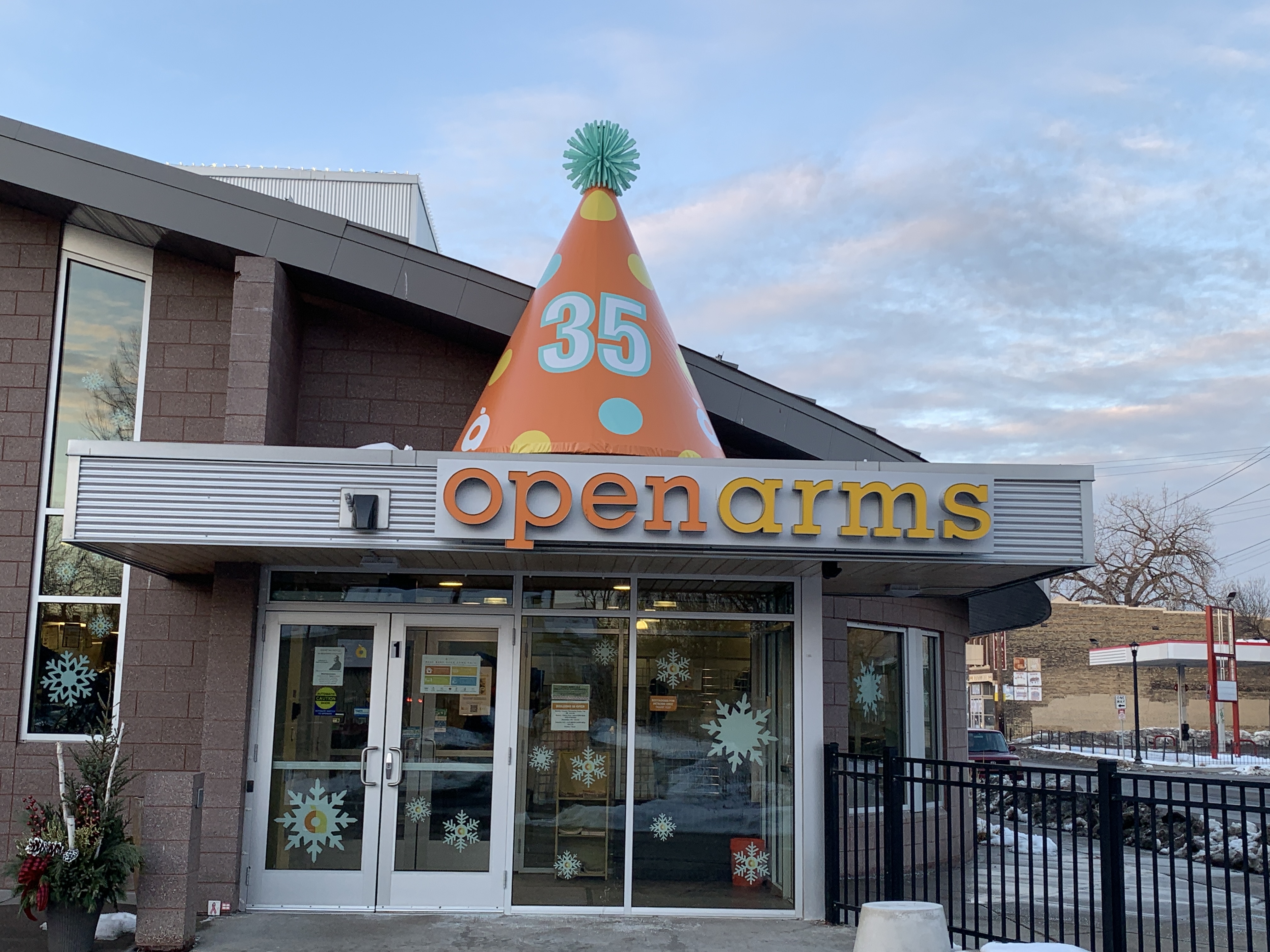 It's 2021 and our 35th birthday — we have a lot to celebrate! In 1986, our founder Bill Rowe opened his arms to friends who were living with HIV/AIDS. As many were in desperate need of food and isolated from loved ones, Bill began cooking in his own kitchen and delivering meals to their homes. It was an extraordinary act of kindness at a time when many people were afraid to be around those with AIDS. More than just a meal, Bill delivered a message of compassion and hope to those who needed it.
Today, we continue to deliver the same message to our clients that he inspired more than three decades ago. While Bill might be astounded by our state-of-the-art kitchen and the size of our South Minneapolis building, we believe he would be most moved by the number of Minnesotans living with a variety of life-threatening illnesses that we are now able to help, including those most recently impacted by COVID-19.
Of course, none of the work of the past 35 years could have been accomplished without the support of our amazing community! All of you play a vital role in helping us prepare and deliver thousands of meals a week to Minnesotans living with life-threatening illnesses.
Throughout 2021, we will be celebrating the amazing accomplishments of our community, and we hope you will join us!
There will be a variety of ways to celebrate with us all year long (we hope to even host an in-person birthday party later this year), with each month featuring a different theme to celebrate 35 years of nourishing our neighbors. But whether it falls under a theme or you have a general story about Open Arms that you'd like for us to share with our community, we'd love to hear from you. Please email a story, note, picture, or whatever you'd like to communications@openarmsmn.org or use #OAM35 on social media!
THANK YOU for helping Open Arms provide medically tailored meals and messages of hope to our clients! And THANK YOU for giving us so much to be thankful for on our 35-year celebration!